Hello CSB!
What is the St. George CSB Wellness Committee?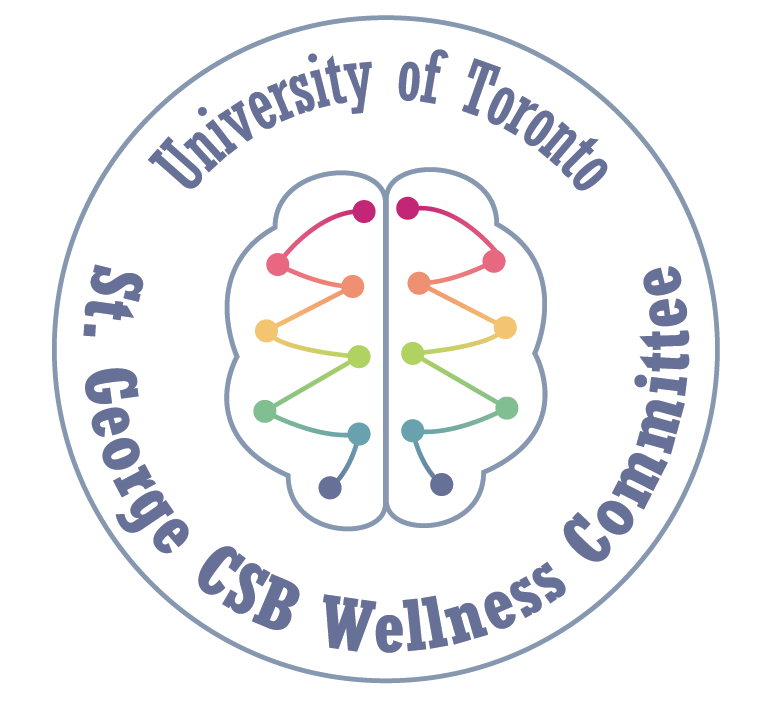 Our committee is a collective body to advocate for the overall well-being of the entire CSB community. We are comprised of members of all walks of life within the department whether it be graduate students, post-doctoral fellows, staff members, and/or principal investigators. Our diversity gives us perspectives from every corner of our community and allows us to address them collectively.
---
What is our goal?
Wellbeing and mental health are seldom discussed in academia. Did you know that only 24% of surveyed CSB graduate students are comfortable sharing mental health struggles with their supervisors? We are here to change that. We want to bring awareness to these issues and introduce you to programs, seminars and resources that help break the stigma around mental health, and to make CSB a more comfortable place for everyone!
---
Have ideas on how to get the CSB community together?
Reach out and let us know of your initiative. We are here to help all members of the community, email us at our listserv account. It is important, now more than ever, to stay together as a community and help each other and those in need.
---
Our projects and initiatives
In order to break the stigma around mental health and raise awareness to the importance of maintaining wellbeing while at CSB, we hold seminars by experts who can either address systemic issues that are found to be the source of stress in our community, or provide strategies for members of CSB to help everyone stay well during their time at CSB. Here are some examples of our projects:
---
Resources
Need help? Do you need to reach someone right away? Visit our Urgent Contacts resources page for a list of hotlines as well as drop-in centres.
We also provide a list of general resources for cultivating wellness here at UofT. These include events, seminars and workshops. We encourage you to check them out!